MostCool Media is a focused Search Engine Optimization, website design, re-design, graphic design, marketing, and media production company with multi-faceted talents. We specialize in website based content delivery with an emphasis on your return on investment. While most companies will build you a website and walk away from it, we will not only build it, but help you to make it profitable.
We believe a company should understand the dynamics of their website or marketing strategy. We answer the questions you may not know how to ask. We do this through an intuitive interview process that examines every area of your business and your marketing and advertising strategy. In this process, we identify both the weaknesses and the strengths of your marketing plan.
We only recommend projects that we know will get you results. If we see that you are doing something right, we won't ask you to stop doing it, but enable you to do it to perfection.
The success of a completed website is dependent on HOW the site was built and what lies behind the scenes in the code you cannot see. When Mostcool Media builds a website, it is complete in every way, from structure to search engine optimization. It is this method of website design that assures you will get a jump on your competition.
What makes us different? We care about your success. We believe your success is directly tied to ours. We provide support to our clients 24/7 and we work weekends when necessary if your needs demand it.
We will give your marketing tools a professional look with compelling content. Our experience working with fortune 500 clients allows us to create real "business" websites and marketing materials that appeal to a mass audience.
Though we specialize in website development, our services are not limited to the web. We are also a multimedia communication company providing graphic design and development, audio/visual, multimedia for online and on-demand presentations, branding and identity design services, trade show booth graphics, ebook editing and creation, and much more. We can help you create original, meaningful presentations that will catch the attention of your target market in a way they won't forget.
We can provide complete corporate identity packages including all of your internet web design, email templates, brochures, business cards, handouts, presentations, ebooks, and display ads rolled into one seamless branding vehicle for your company. We can also work with existing materials to add the missing pieces.
MostCool Media Understands Your Vision and We Make It Reality.
MostCool Media wants you to get the biggest bang for your marketing buck. We are willing to go that extra mile to make sure that you receive superior service and the best results for your money. You'll get a fair project estimate up front, not an hourly rate that can change over time. We have a "no hidden cost, no surprise" policy. We also accept credit cards to make it easier on our client's budget.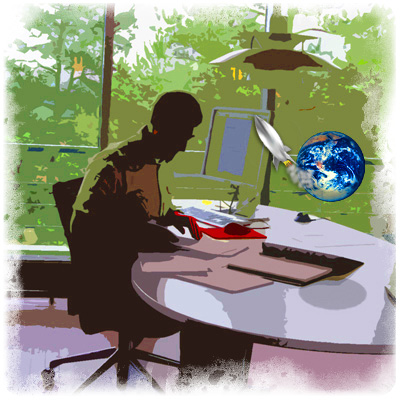 Our clients agree that we are down to earth and easy to work with. Many of them have become friends and fans, and we want to keep it that way. We invite you to become one of our clients, and to allow us the opportunity to energize your message and bring you the results you deserve for your investment.

Our office is located in the Metro Atlanta Georgia area, specifically in the city of Norcross, GA in Gwinnett County, but our experience in remote services gives us the ability to work with clients located anywhere in the world. We service businesses in Cobb, Fulton, Dekalb, Gwinnett, and surrounding counties.
Call MostCool Media today - 678-508-5975.